News
News
03.Jun.2021
Breakfast voucher issued by Norden Ruder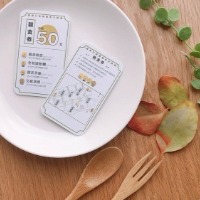 So you are in a rush to get on transportation, you need an easy take away breakfast and
you would like to try something new that reflects local flavor.We hear you!
That's why we have carefully selected four breakfast shops for our guests and we hope they will energize your day with breakfast.
About the voucher:
-Every guest will receive a 50 NTD value voucher everyday. Please use it at the designated breakfast shops.
-The breakfast voucher is free of charge and is therefore non-refundable.
Breakfast shops:
-I Mei Bakery:No.38, Luchuan E. St.,Central Dist. Taichung City
-Good Old Tone:No.78,Miquan Rd., Central Dist. Taichung City
-i true Breakfast:No.69,Miquan Rd., West Dist. Taichung City
-Hong Ya Hamburger:No.12,Chenggong Rd., Central Dist. Taichung City